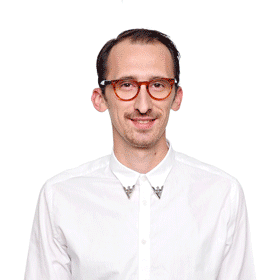 Tabi Aziri
Senior Visual Designer
Amsterdam, NL
Hello, I am Tabi, an Amsterdam-based designer with 5+ years of experience. My expertise lie in translating a brand's core values and voice into striking visual executions both in online and offline area.
The past years I have worked for major clients like The Jewish Cultural Quarter - Amsterdam, DGTL, Hortus. Other notable clients include Radio Netherlands Worldwide, Boekwerk, Staples, Flora Holland, Porsche, McDonald's etc.
I've been awarded by the Cannes, Eurobest, Golden Drum, Golden Ant, Draudacum & PiranIdea. My work has been featured in international publications, and as well as giving workshops and lectures around the world.
I work independently but thrive in a team of dedicated specialists with different disciplines. I'm always keen to meet new people and to expand on my current skills and knowledge.
Say Hello at:
tabi.aziri@gmail.com
LinkedIn
Behance
Facebook
+31 6 11 49 29 38