Three museums, one identity
The former Jewish quarters can be found in the heart of Amsterdam. Three museums bear witness to the cultural and religious life in the area through the centuries; the Jewish Historical Museum, the Portuguese Synagogue and the National Holocaust Memorial. Together, they comprise the heart of the Jewish Cultural Quarter.
Our first assignment: develop an iconic brand without the use of common Jewish symbolism, such as the Star of David or the Menorah. Also, the identity should not compete with the visual identities of the three museums.
The new logotype is inspired by the square patterns found in the architecture of the Great Synagogue (1671). The blue and purple colour comes from a rabbi's garment. The vertical lines pay homage to the lists of names in the National Holocaust Memorial.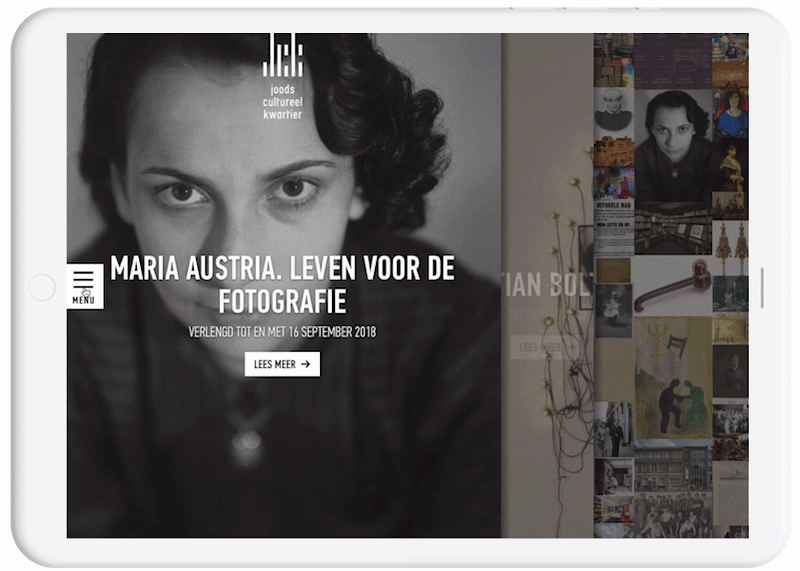 ​​​​​​​
Designed at Total Design - Amsterdam
Creatives: Rogier Bisschop, Tabi Aziri, Ruud Nederpelt
Animation: Dimitri van Loenen
Website: Total Active Media