Sell it. Ship it. Smile!
Rebranding Paazl
To be able to take an international step, Paazl asked for a rebranding, making it clear what Paazl stands for at a glance. Founder Bernard S. : "We want to free the e-commerce market from all barriers to delivery, and we want to show that in every fiber of our brand."

With Paazl's software, webshops can optimally direct the deployment of various package carriers and they keep the communication with their customers under their own management. Up to and including delivery and possible returns.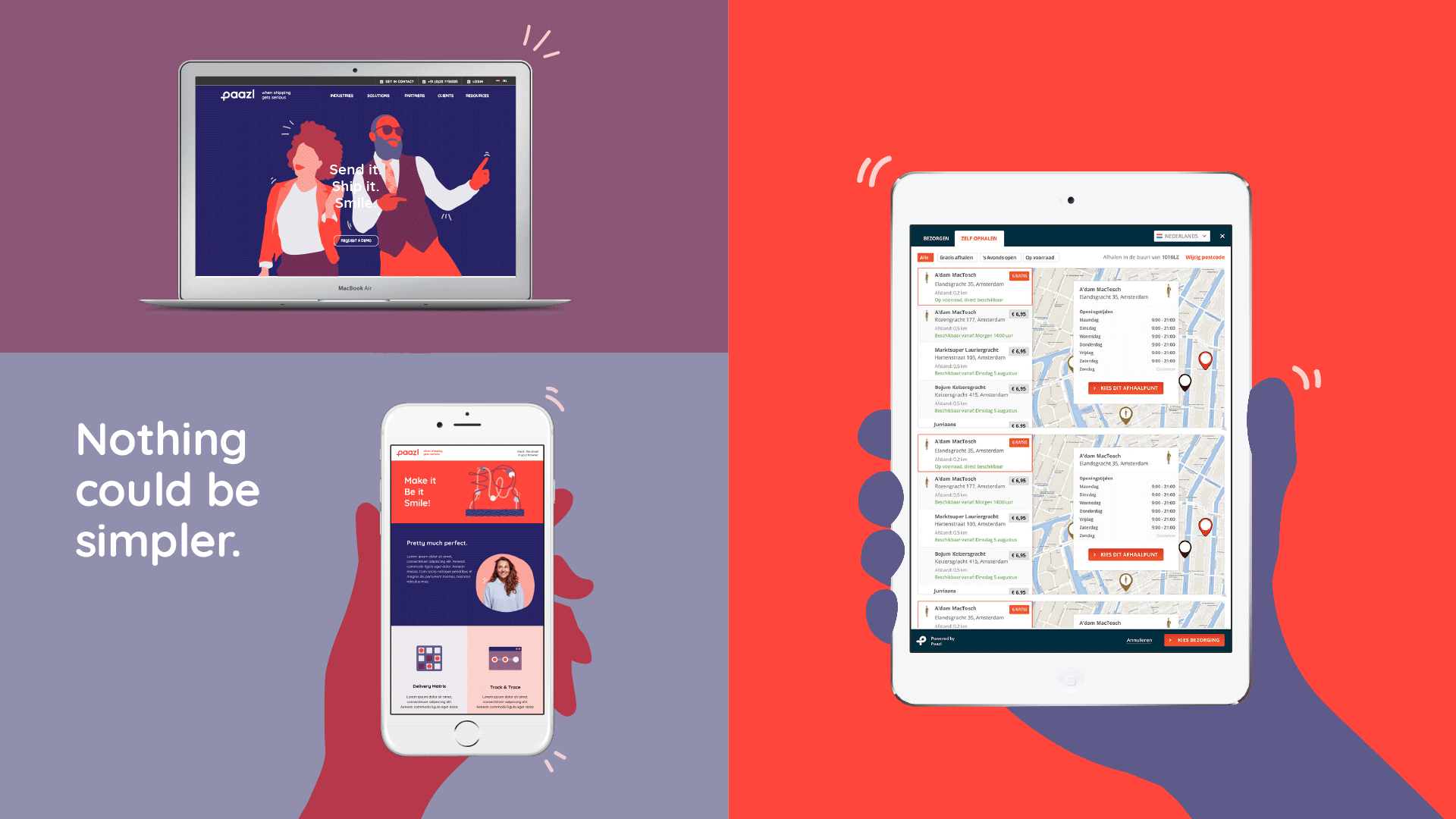 Designed at Total Design - Amsterdam